FŪSN® Fused Sulfate-Nitrate
A new ammonium nitrate-based fertilizer that's safe, responsible and great for your bottom line.
The technology behind FŪSN® revitalizes a proven nutrient that your plants want and need. Simplot brings you an ammonium nitrate-based fertilizer that delivers powerful agronomic benefits, including optimized plant uptake potential and better performance in the field.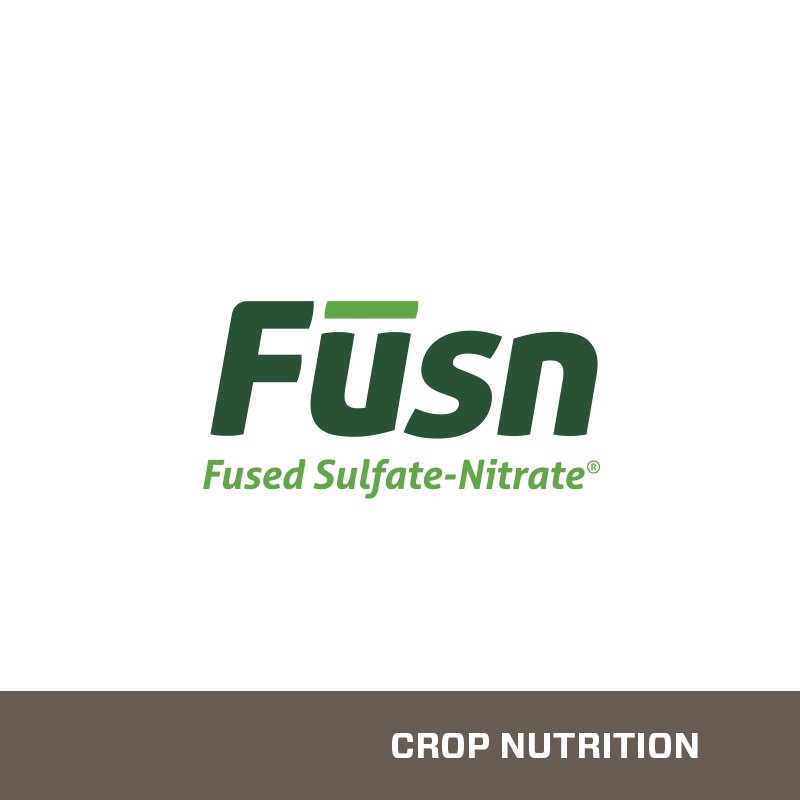 An effective source of nitrate that is better for the environment and packed with agronomic benefits for plants and soil

Provides growers with a fertilizer that is easy to use and allows an improved bottom line with clear agronomic benefits

Less than 1% free ammonium nitrate due to advanced engineering and a new fusion chemistry
Analysis
Total Nitrogen (N)
26.00%
Directions and Usage
See label.