21-0-0 Ammonium Sulfate
Economical, soluble form of nitrogen with high sulfur content
As its name, and chemical formula denote, Simplot's Ammonium Sulfate is a two-in-one fertilizer delivering both soluble nitrogen and sulfur to the soil.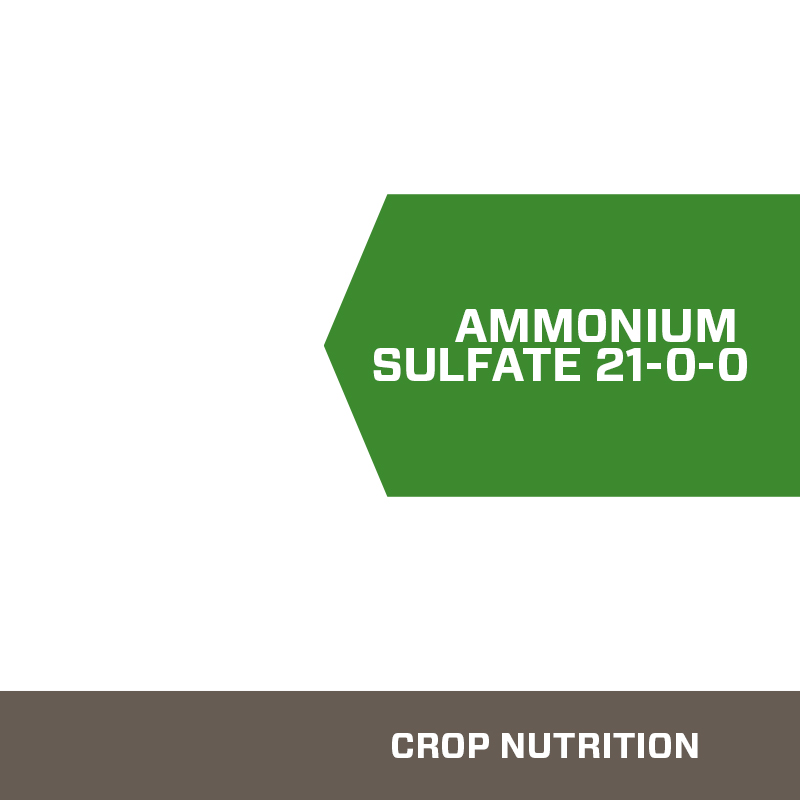 Quick acting form of water soluble nitrogen that stimulates vegetative growth

Contains high sulfur content (24%)

High quality, screened crystalline material for easy handling and application
Analysis
Total Nitrogen (N)
21.00%
Directions and Usage
1. Simplot Ammonium Sulfate 21-0-0 with 24% Sulfur, with its nitrogen in ammoniacal form and its high sulfur content, remains as one of the favorite fertilizers for Western Agriculture. It lends itself beautifully to different methods of application and is exceptionally well suited as a topdress application of nitrogen and sulfur. Simplot Ammonium Sulfate 21-0-0 with 24% Sulfur is also a favorite source of Nitrogen and Sulfur with many liquid blend producers. The most
economical growth of grasses and rangeland is frequently achieved from the use of Simplot Ammonium Sulfate 21-0-0 with 24% Sulfur.
2. This product is a commercial fertilizer used as plant food in agricultural crop production. For specific application rates follow the recommendation of a qualified individual or institution, such as, but not limited to, a certified crop advisor, agronomist, university crop extension publication, or apply according to recommendations in your approved nutrient management plan.