Flexible, Easy & Competitive Farm Financing
Get the financing you need, so you can keep growing.
Ag Financing on Your Terms
Simplot Grower Solutions offers a variety of financing options with competitive rates, flexible terms and options that will fit your farming operation.

You have a lot on your mind to keep your farm running, including elements beyond your control. Financing is one factor you can control, and it can set yourself and your farm up for success. Simplot Grower Solutions can help, with competitive rates, flexible terms and easy application.

SGS SERVICES
Financing with Our Preferred Industry Partners
From agronomic advice to seed supply and crop inputs, SGS is dedicated to helping you grow your success in many ways. We approach farm financing with the same mindset. To help you improve your operation, we're connected to some of the best ag financing partners in the industry. When you think about your financing options, we encourage you to consider these trusted resources.
COMPETITIVE FINANCE RATES
Save money with our competitive rates and convenient terms.
DIVERSE OPTIONS
Multiple options help you find the credit that works for you.
QUICK & CONVENIENT
Our application process is simple and easy. We will process your application promptly so you can get the information you need.
SGS Financing Partners
We approach financing like we do farming: find the best partners and suppliers in the business and stick with them for the long haul. Simplot Grower Solutions ag finance partners are proven, reliable and professional. That is why we have been doing right by growers for more than 75 years together.
PREFERRED INDUSTRY PARTNER
John Deere Financial
It is important to have your financing work as hard as you do. John Deere Financial offers personalized financial solutions that can be quickly arranged through Simplot Grower Solutions at the time of your purchase.
PREFERRED INDUSTRY PARTNER
Rabo AgriFinance
Count on Rabo AgriFinance to get input financing that provides an incremental line of capital to purchase your inputs and has flexible payment options to improve your operation's cash flow. Offer available in the US only.
Application link
EXCLUSIVE SGS PARTNERSHIP
Farmline
Supporting farmers with convenient crop input financing that is tailored to your unique farm operation needs. Offer available in the US only.
Application Link (PDF)
Frequently Asked Questions (FAQs)
How do I get a credit line to finance with SGS?

For longer financing with one of our financing partners we would have you apply with the financing partner, either online or paper application. Your local credit manager can assist you with this process or contact us at AlternativeFinance@simplot.com.
How do I know which ag financing program is best for me?

SGS offers many programs to fit your crop needs. Your local Crop Advisor or your local credit manager can walk you through the process of choosing the best program(s) for your situation.
Does it take long to apply for a line of credit?

Most of the applications are one or two pages long, asking basic financial information about your business. The process usually only takes 15 to 20 minutes depending on your situation. For higher credit requests you can expect it to take a little longer, however, we are here to help. Your local credit manager can assist you with this process or contact us at AlternativeFinance@simplot.com should you need any assistance.
What if I need an increase in my line of credit?

Credit increases happen from time to time as your business grows or as prices fluctuate. If you are using one of our finance partners, you are welcome to contact them directly or we can do so on your behalf. Just let your local credit manager know or contact us at AlternativeFinance@simplot.com.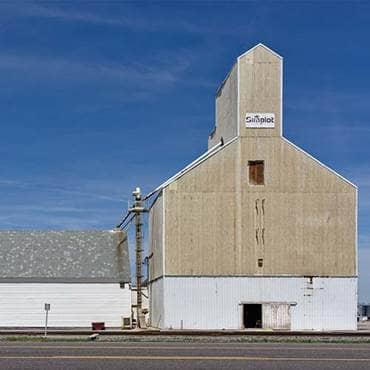 Find a Location Near Your Farm
With locations coast to coast, Simplot Grower Solutions provides locally focused products and services that help you maximize yields on every acre. From before planting until after harvest, SGS delivers exactly what you need, when you need it.