Seed
Top quality seed bred with today's latest traits and technologies, because your success starts with seed.
SGS PRODUCTS
Success Starts with Seed
For every condition, climate and soil type, Simplot Grower Solutions distributes seed that enables you to plant a strong foundation for your growing season. Your local SGS Crop Advisors can help you select seed based on your growing conditions to optimize your yield based on your unique field composition.
SGS PRODUCTS
Trusted Seed Brands
Simplot Grower Solutions distributes some of the most trusted and reliable seed products available in North America.
Find a Location Near You 
With locations coast to coast in North America, Simplot Grower Solutions provides locally focused services and products that help you maximize yields on every acre.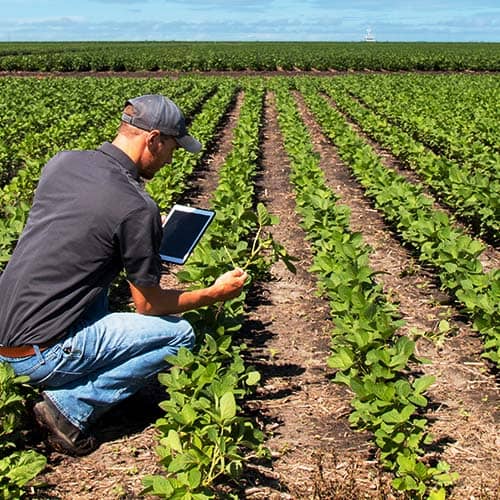 We know buying seed is one of the most important decisions you make on your farm. Simplot Grower Solutions financing options could allow you to purchase the seed you need now and pay at harvest.
SGS SERVICES
Innovation In, Results Out
SEED
Frequently Asked Questions (FAQs)
Why should I buy seed from SGS?

Simplot Grower Solutions has a wide variety of seed and access to the newest and most trusted genetics & trait platforms. Our local Crop Advisors become well versed in the unique growing conditions of your fields and can make the best recommendations to maximize your yields. Reach out to your SGS Crop Advisor or click here for your nearest location.
Which seed is right for my fields?

Each field is different and can change acre to acre, so it is impossible to recommend just one seed variety. However, by working with your local Crop Advisor you can come up with a crop plan that takes into account your field's needs and production capabilities so you can increase your yields.
What crop seed do you carry?

We carry seed from today's top seed suppliers. Some of the crops we carry include alfalfa, canola, corn, cotton, cover crops, soybean, sunflower and more! Reach out to your local SGS Crop Advisor to get the latest varieties for your farm.
How do I buy seed from SGS?

You can buy seed directly through your local SGS Crop Advisor. If you do not have a Crop Advisor yet, click here to find your nearest location. We also have various financing options available to our farmers. Check out our financing page for more information.