ECLIPSE-N® 26.7% PHT
Nitrogen stabilizer to prevent ammonia volatilization loss
Eclipse-N® is a superior nitrogen stabilizer that protects growers' fertilizer investment. Using OmniPierce Technology, Eclipse-N's new formula increases stabilization and decreases volatilization. Even under challenging field conditions, Eclipse-N® retains more nitrogen, thus increasing fertilizer efficiency.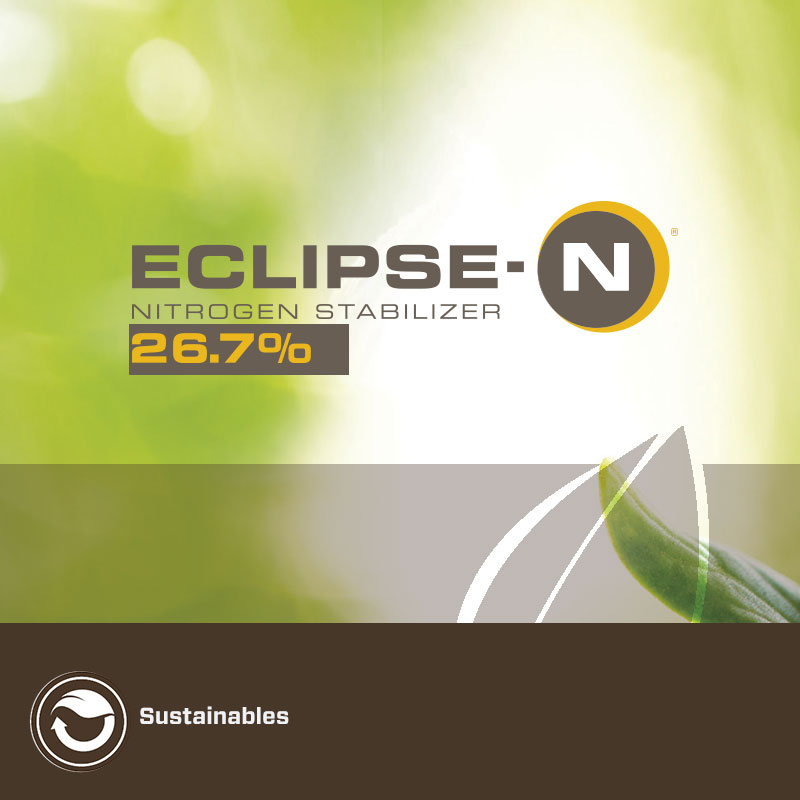 Prevents nitrogen loss during the early critical days after application, when as much as 40% of nitrogen can be lost with normal fertilizer applications

Coats and protects more nitrogen than similar products by piercing the prill deeper

Proves effective in warm weather and with moisture variations
Directions and Usage
See label for use directions.